Invaluable Wool Rug Cleaning Advice
10/14/2016
Back To Blog
Everyone loves the look and feel of wool rugs. Regardless of their color, pattern and weave, they are utterly impressive. They are so plush too. All in all, they are a true treasure. How do you preserve this treasure in perfect condition? Let's find out.
Vacuuming Is Essential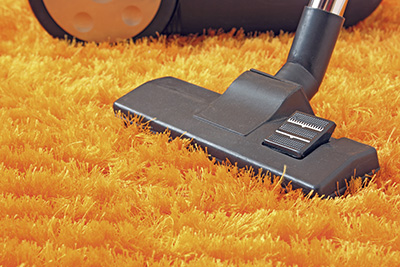 The rugs made from high-quality wool naturally repel dust and dirt particles, but this doesn't mean that they can take care of themselves completely. That is why weekly vacuuming is key. At this point, someone might say that this rug cleaning method can actually be damaging. Yes, there is such possibility if you use the wrong technique. Here, we'll ensure that this isn't going to happen. In general, you should know that canister vacuums are best suited for cleaning all types of rugs and not just wool ones.
For woven wool rugs which have very thin or no pile at all, you should use the upholstery attachment of your vacuum cleaning. The other important thing is to make strokes in the direction of the pile to protect it. As you probably know, in the case of regular carpet cleaning, you have to make strokes in the opposite direction.
For heavier woven rugs with thick pile, you should use the power tool, after turning the brush off. This will ensure effective suction without messing with the fibers. You should run the tool side to side across the width of the rug. You should use the exact same technique for vacuuming tufted rugs. Watch out for stains so that you can take effective measures for stain removal timely.
While it is best to vacuum the top of the rub weekly, you should take care of the back too. Clean the back of the rug every couple of months. Since it is completely flat, you can vacuum into any direction. Make sure that you cover the entire area with overlapping passes.
Regular Washing for Perfect Results
How often should rugs be washed? This depends primarily on the amount of traffic that they get. The ones in the guest room can be washed every two or three years while those in the family room or bedroom should be washed annually. This involves the use of a special technique and product. Eco-friendly products are undoubtedly the best choice. It is important to hang rugs to dry away from direct sunlight.